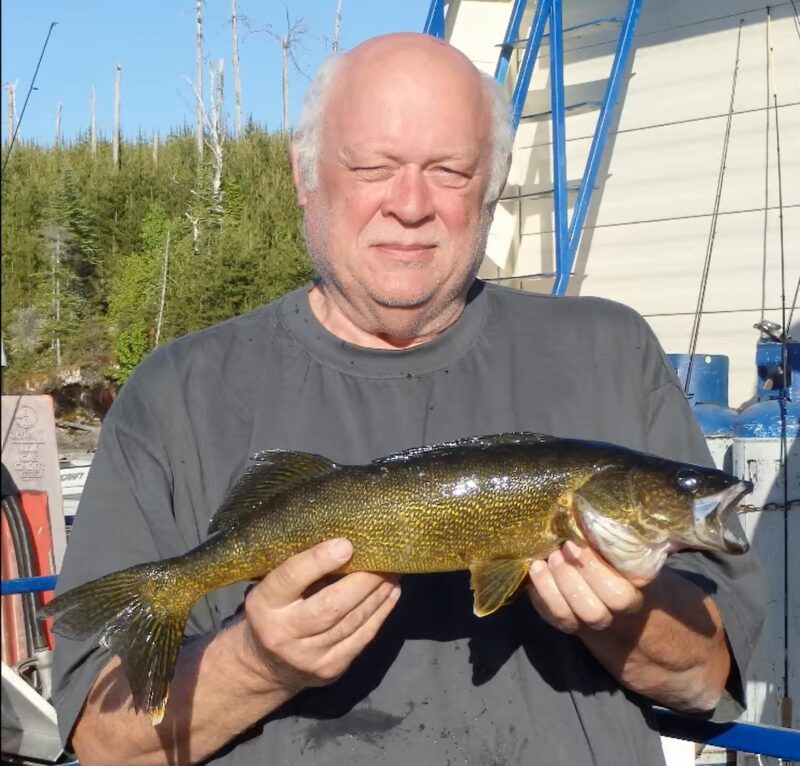 Hi, I'm Norm.
I am a native of Manitoba and have also lived in Ontario, Minnestoa and now Arizona. I have fished a good number of lakes in Ontario, Minnesota and North Dakota over the years and I still make an annual fishing trip to the northeast portion of Lac Seul in Ontario every year. Our address is: Painted Back Rigs, 3899 E Rakestraw Ln, Gilbert, AZ 85298-0397.
Our phone # is: 480-580-5378 (call or text)
Choosing the perfect presentation and yelling "Fish on!" when you hook up with a jumbo is one of the pure joys of fishing. We offer quality fully-assembled spinner rigs / crawler harnesses that give you the best choices when trolling or drifting. The recent trend in painting the backs of the blades increases your chances of hooking the fish that hesitate and follow your bait.
At Painted Back Rigs, we feature rigs with painted back spinner blades. We scour the internet and build our rigs from the finest fish-attracting blades and beads. Sure, we have the basic blade designs for you but we also have some very artistic ones that have proven to be very successful. We pair each blade with a bead configuration that reinforces its color and design, as well as the pattern it creates as it spins.
All harnesses have two hooks and all are made with 15 lb. test fluorocarbon line. Keep checking back for new additions. You will want to see what we find and make next.
Many of the blades on our rigs have backs painted with fluorescent paint. To achieve the best effect in dim light conditions, remember to expose them to direct sunlight for 10 minutes to get the glow. Also, if you only want one hook for a minnow or leech, feel free to cut off the trailing hook.
Painted Back Rigs. Made the way you like them for fish you like to catch. Whether its walleye, bass, salmon, pike, perch, kokanee, trout or catfish, Painted Back Rigs is your source for better rigs and better fishing. Fish on!
I hope you enjoy fishing with Painted Back Rigs. If you have any questions on the products please email me in the space below. Any questions entered today will be responded to on June 20th, 2023. Gone Fishin'! Thanks for your patience.